About the project
---
The history of Ukraine in the period 1917-1924 remains one of the least explored pages not only for the country in general, but also in millions of Ukrainian families in particular. Quite often Ukrainians know that their grandfather or great-grandfather took part in the First World War or served in the local government during the Russian Empire, or was a parish priest in a small village, but they know absolutely nothing about the fate of relatives in the period from 1917 to 1924. The armed struggle for Ukraine's state independence in Soviet times was an absolute taboo to study and discuss, even in the family circle. So, quite often Ukrainians simply do not realize that their ancestor took part in the armed struggle for independence of Ukraine.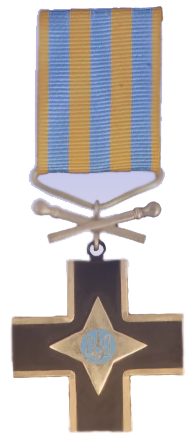 What is this site created for?
In the period from 1917 to 1924, more than 200,000 people were combatants in the Ukrainian armies (Armed forces of the Central Council, the Army of the Ukrainian People's Republic, the Army of the Ukrainian State). According to various estimates, documents containing approximately 30-40 thousand names of Ukrainian soldiers are available in Ukrainian and foreign archives. Therefore, theoretically, it is possible to establish the names of 15-20% of the personnel of Ukrainian troops for the period 1917-1924. The rest of the names are lost to history forever, because many documents of the First Liberation War were lost either directly in the storm of war and revolution, or during the Bolshevik occupation of Ukraine.
How was our database created?
The database has been compiled from various sources since 2008. The unit of account of the database is not a document, but a person. Therefore, one name may contain information collected from one or more sources (sometimes up to 10). The main sources of updating the database are:
Participants
Heroyika Charitable Foundation - concept, content and support.
Pavlo Podobied, head of Heroyika Charitable Foundation - the project manager
Maksym Horkovchuk – technical implementation of the project
Yurii Yavorskyi – English language website editor
Yaroslav Tynchenko – academic pathway, organizing a work plan for members of the team in the archives
Konstantyn Podobied, Yurii Yavorskyi, Kateryna Baranovska, Yuriy Yuzych, Vasyl Khyzhiy, Dmytro Tkachenko
Implemented with support
Construction of the geoinformation system, implementation of SEO-optimization of the site, as well as elaboration of the lists of personnel of the divisions of the Army of the Ukrainian People's Republic as of February-March 1921 was carried out with the support of the Ukrainian Cultural Foundation.
Partners